Archive for the 'Exclusive Bonus Offers' Category:
An exclusive bonus is one of the best ways get more bang for your buck if you are an internet marketer. 
By purchasing products through an affiliate that offers exclusive bonus items you can most times get many times more value because the affiliate is willing to bundle in one of his more expensive products in with what you are buying.
In other words, you can get a better deal by using an affiliate link that offers an exclusive bonus than you will get by purchasing from the seller directly.
Here's how it works…
An internet marketer may have a product that he normally sells for $70.00.  He see's that a product in a similar niche is selling for $9.97.  He becomes an affiliate and promotes the $9.97 product and offers anyone that buys through his affiliate link his more expensive $70.00 product for free.  That way, the buyer gets, almost $80.00 worth of value for less than ten dollars.  He has increased his purchased power 8 times.
It's called an exclusive bonus because the bonus products are offered exclusively by the affiliate.  You can't get them anywhere else.
As An Example…
I have a product that I'm about to release called "Extreme Video Traffic".  It's a massive product that shows you how to make "Guru Quality" videos (or simple videos) and get them ranked #1 both on YouTube and on Google.  I'm selling the pre-release beta version for $67.00 and it will be a $97.00 when it launches on ClickBank.
You can see the Extreme Video Traffic website at: http://extremevideotraffic.com/beta/
Now a friend of mine Tim Miranda showed me his really good little video traffic product called "CPA Tube Magic" that shows people how to create really easy and simple 30 second YouTube videos (without a camera) and how to get them ranked at #1 on Google.  It also shows how to turn all that YouTube traffic into big checks from CPA sites. He is doing a pre-release as a WSO for only $7.00.
Both these products are in the same niche yet very different.  So what I'm doing is letting people know about Tim's product that can be bought as a WSO for only $7.00 and anyone that buys from the link below will also get "Extreme Video Traffic" (a $67.00 value) for free as an exclusive bonus.
So for only $7 you can get $74.00 worth of value.
To do this, simply use the link below. Purchase Tim's WSO and you will be automatically sent "CPA Tube Magic" AND "Extreme Video Traffic". 
Here Is The Exclusive Bonus Link:
http://www.marketingmayhem.com/w/youtube-traffic-magic
The WarriorPlus delivery system now automates delivery of bonus items, so there is now no need for you to contact anyone to request your bonus items.  It will be sent to you on autopilot.
Why It's A Win-Win…
An exclusive bonus is a win-win because the buyer of the product gets an insane value and the affiliate gets a much higher conversion rate.  Many times the affiliate offers a pre-release or beta version of his product in order to get feedback.
In the end, everyone wins out.
I'm about to launch a new product called Amazon Ambush for Affiliates and I'm giving you
the opportunity to pick it up for free.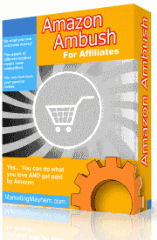 Amazon Ambush shows you how to dominate niches that you are passionate about.  If you have a hobby or an activity you like to do, then you can actually make money doing it with Amazon.
You can visit the Amazon Ambush website by clicking here.
I was going to price it at $67, but instead I'm letting it go for only $37… BUT you can pick it up for free simply by grabbing a copy of PinZon; a great little software package that automatically drives traffic from Pinterest to your Amazon affiliate links.
As you know, Pinterest is the next Facebook.  Millions of visitors, yet very few people are grabbing all that free traffic.
Here's how it works…
After you buy PinZon (about 20% the price of Amazon Ambush) with the link below, I'll send you Amazon Ambush for free as a bonus.  Just follow the steps below… It's that easy.
To Claim Your Bonus Simply Follow These Easy Steps:
STEP 1 – Purchase PinZon using the "Order Now" button below
STEP 2 – Claim your bonus using the "Claim Your Bonus" button below.  I'll be notified and I'll send you your package as an instant download.
Steven Lee Jones is finally releasing his amazing automated software that brought in 76,000 visitors and generated $104,029.05 in less than 2 weeks!
The automated software is Traffic Anarchy and it doesn't matter if you have never made a dollar online before.
Even better, you don't need any of these to get started…
Any prior experience of Internet Marketing
Pay another cent in advertising cost to get started
Have made any money online previously
An existing website
Months and months of hard slot to start seeing profits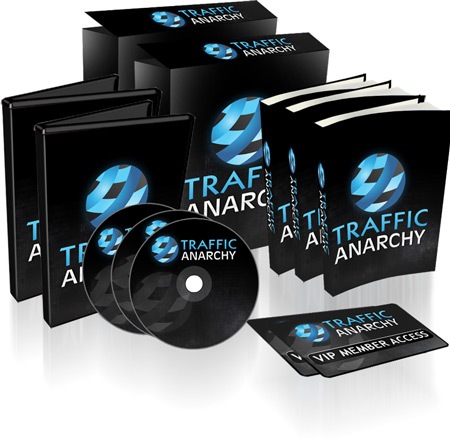 To see more, watch this video to see about the $129,324.09 Clickbank Cash From Free Click Loophole…
Plus I have an exclusive bonus offer that you can only find here. If after watching Eric's video you decide that Quick Cash Concepts is right for you then I will give you for free the much sought after "Traffic From Scratch" program (click here to review) which sold for $97.00 everyday. This program is sold out to the public, but you can get it now as my exclusive bonus offer.
BONUS: Traffic From Scratch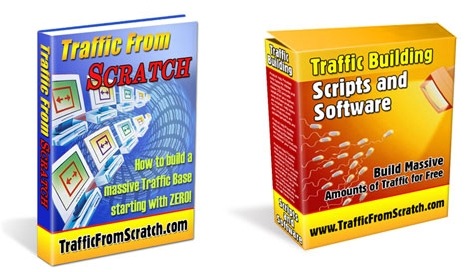 To Claim Your Bonuses Simply Follow These Easy Steps:
STEP 1 – Purchase Traffic Anarchy using the "Order Now" button below
STEP 2 – Claim your bonus using the "Claim Your Bonus" button below